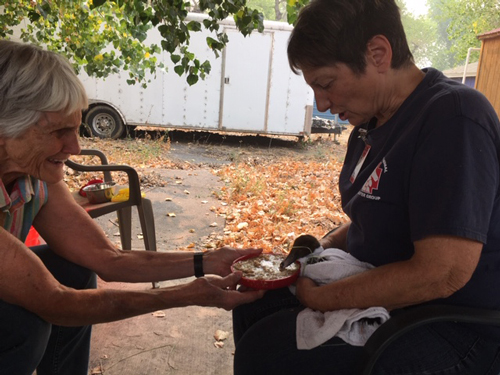 The initial 2-day training and orientation may sound a bit intimidating. It's actually fascinating and the time will whiz by.
The 2023 NVADG New Volunteer training application/registration form is posted! Here's the link for computers: http://bttr.im/kgjic
If you want to fill this out on a mobile device, here is the link: http://bttr.im/1e0x1
What you'll find at this link is an overview of being a NVADG volunteer, our code of conduct, and an agreement to follow the code. You'll then create a profile about yourself in our Volunteer Impact database. Volunteer Impact is how we know what you can do and what you are interested in. It's how we email and text you. It's how you keep NVADG current on your contact info. It's how you sign up for training, events, and special activities.
Find out more about becoming a volunteer at our 2023 New Volunteer Training Information page. Click here.