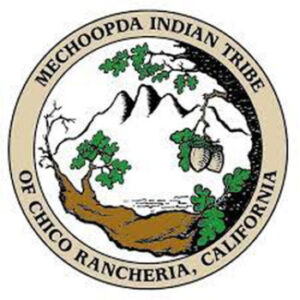 The Mechoopda Indian Tribe of the Chico Rancheria purchased the property we have known as Camelot, which we have used for our emergency large animal shelter during evacuations.
We appreciate that they have chosen to let us continue to use the property for the emergency sheltering of horses, llamas, donkeys and other livestock. They support our mission, as they themselves have always helped Butte County residents during disasters.
The Mechoopda are a Federally recognized Indian Tribe and Camelot is now Sovereign Land.
They have created a separate entity called the Mechoopda Cultural Resource Preservation Enterprise (MCRPE ) to be stewards of the property and to work with us.
Remember to protect what you love with a plan on how to evacuate with your animals. NVADG volunteers will do our best to help, but the better option is to have a plan with family, friends and neighbors to get the animals out when you get out.